Important new call for suspension of Israeli FA from FIFA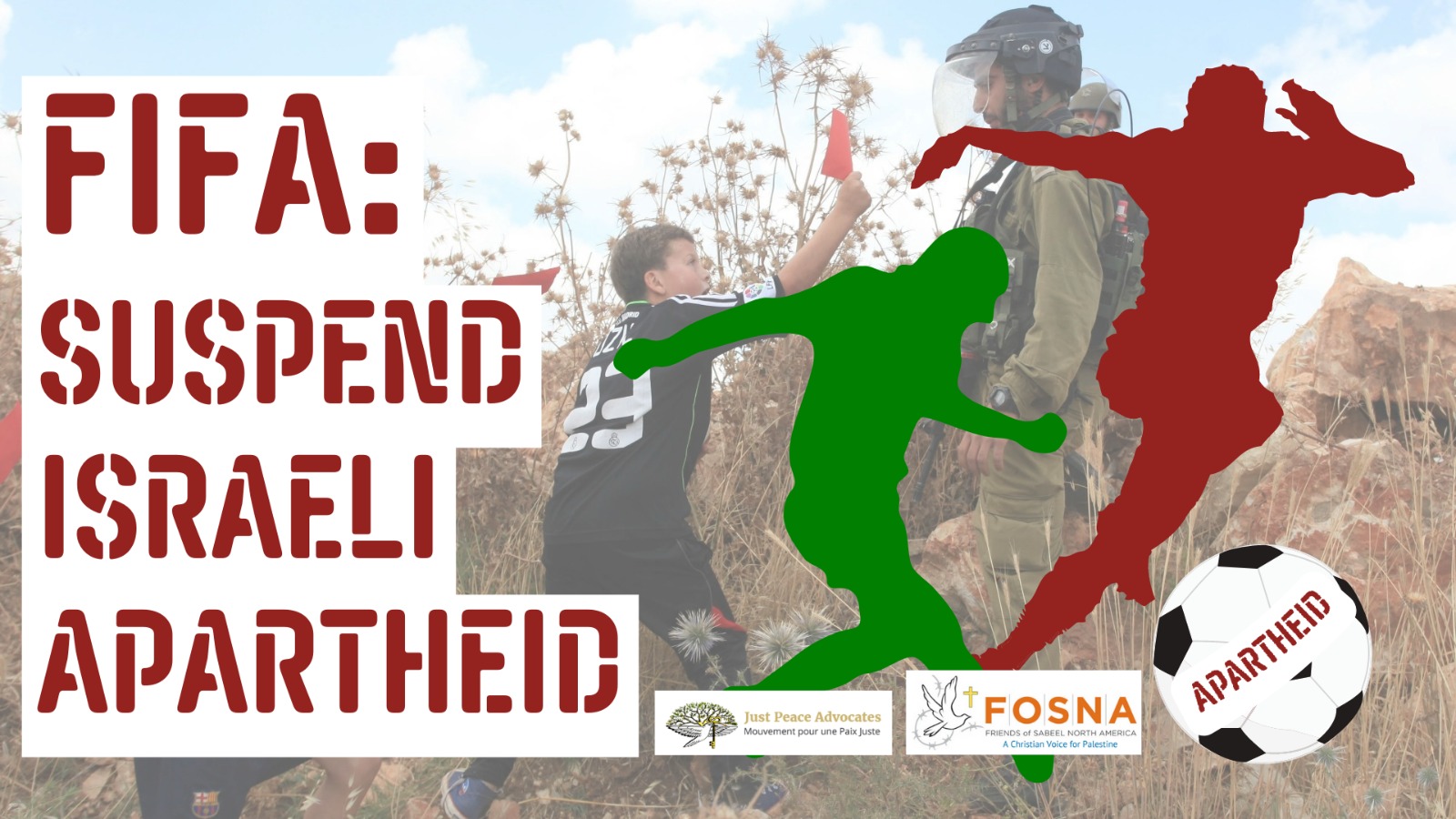 While some sporting bodies have responded quickly to the illegal and immoral actions by Russian armed forces in Ukraine, the football world has still to respond to the long standing racist actions by the Israeli authorities against Palestinian football. The moral imperatives are clear.
In line with the Just Peace Advocates and Friends of Sabeel North America (FOSNA) we hereby renew our call that the Israeli Football Association must be suspended from FIFA until the rights of Palestinian footballers are fully established across Israel and the Occupied Palestinian Territories.
On Saturday 28 May 2022 at 8 pm Palestinian time there was an important webinar led by Roger Waters, Boye(Palestinian FA ) and Jonathan Kuttab (Al Haq founder).
Please join in and register your demand to give Palestinian football a fair deal using this link:
FIFA: Suspend Apartheid Israel (Organizational Endorsements) (google.com)